Get 10 Pairs of Contact Lenses Free at Waldo
admin
Let's face it: Contact lenses are a pain. How many times have you worn out a set because you didn't feel like going through the hassle of testing, ordering, and pick-up? Now, fresh contact lenses are delivered right to your door in three days or less—and you'll get get ten pairs, free. Just for trying out Waldo.
Waldo is a new contact lens company that eliminates the middleman, and passes the savings on to you. Waldo can save you hundreds of dollars a year by cutting out the costly and time-consuming process of going to your local optometrist, ordering, then waiting for them to be delivered, then having to go pick them up—not to mention the doctor's and distributor's markups.
How Do I Get 10 Pairs of Lenses Free?
Even better, Waldo offers a free trial just for signing up. Once you've entered your prescription and ordered your lenses, just cover the $3 for shipping, and ten pairs of sample contacts will arrive in your mailbox in 2-3 days. It's simple, fast, and easy to sign up, and it only costs $18 for a box of 30. Best of all, you can design your plan around your specific needs. Plans start with a quarterly delivery options—but you can modify or cancel your plan anytime.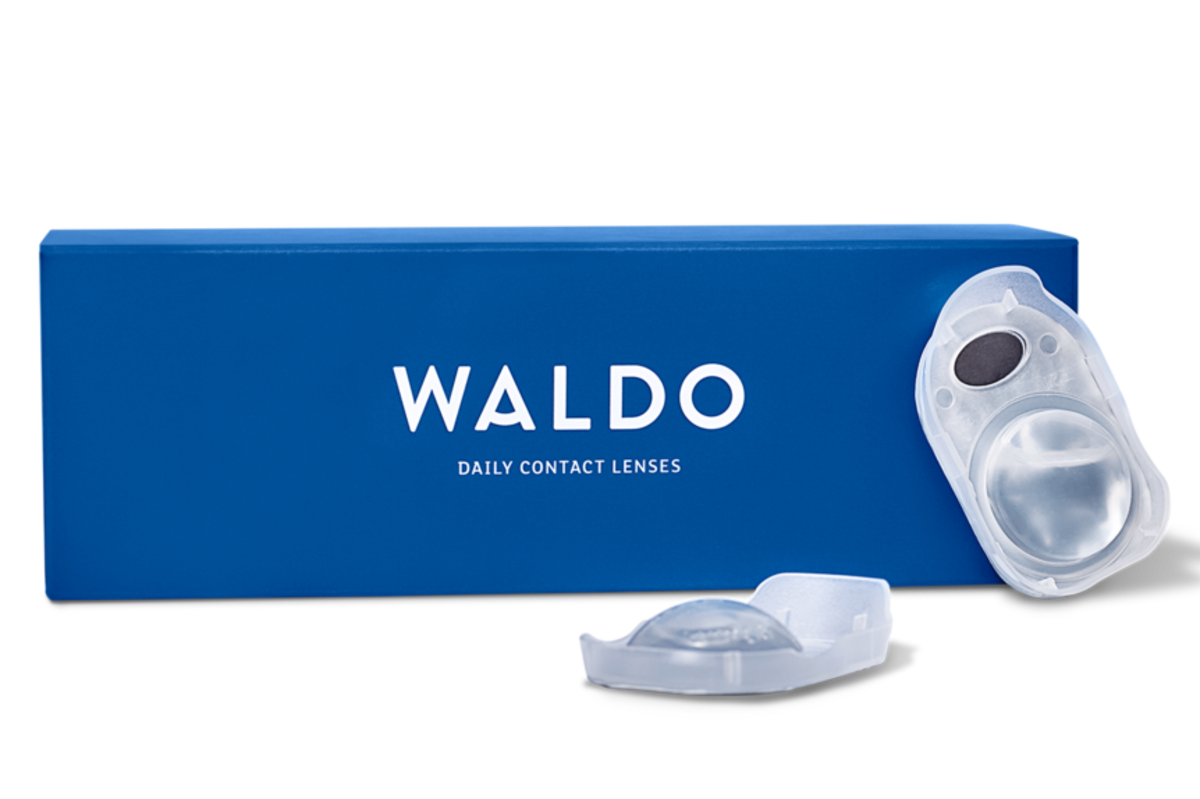 Yes, Waldo goes by your schedule—which means you're not paying for stuff you don't need. Even more savings.
Waldo contact lenses are FDA-certified and endorsed. In-house opticians are ready and waiting to answer all your questions. And Waldo lenses are crafted using the latest optical technology. So you'll be treated to maximum comfort, low friction, and UV protection. Every time.
More than 4,000 reviewers have rated Waldo, and nearly 90 percent of those reviews have been either "Excellent" or "Great." So you know it's a quality service and a reliable company.
And the quality is phenomenal. Waldo Original lenses utilize what they call a "super fine edge design," a tapered smooth edge that enables a low foreign-body sensation. Made of 58 percent water and have multilayer moisturizing Hyaluronic Acid agents, you'll enjoy maximum moisture and comfort all day long. With a Class 2 classification, they block 70 percent of UVA and 95 percent of UVB rays. And the aspheric lens design mimics the design of the eye's cornea, offering outstanding comfort and vision.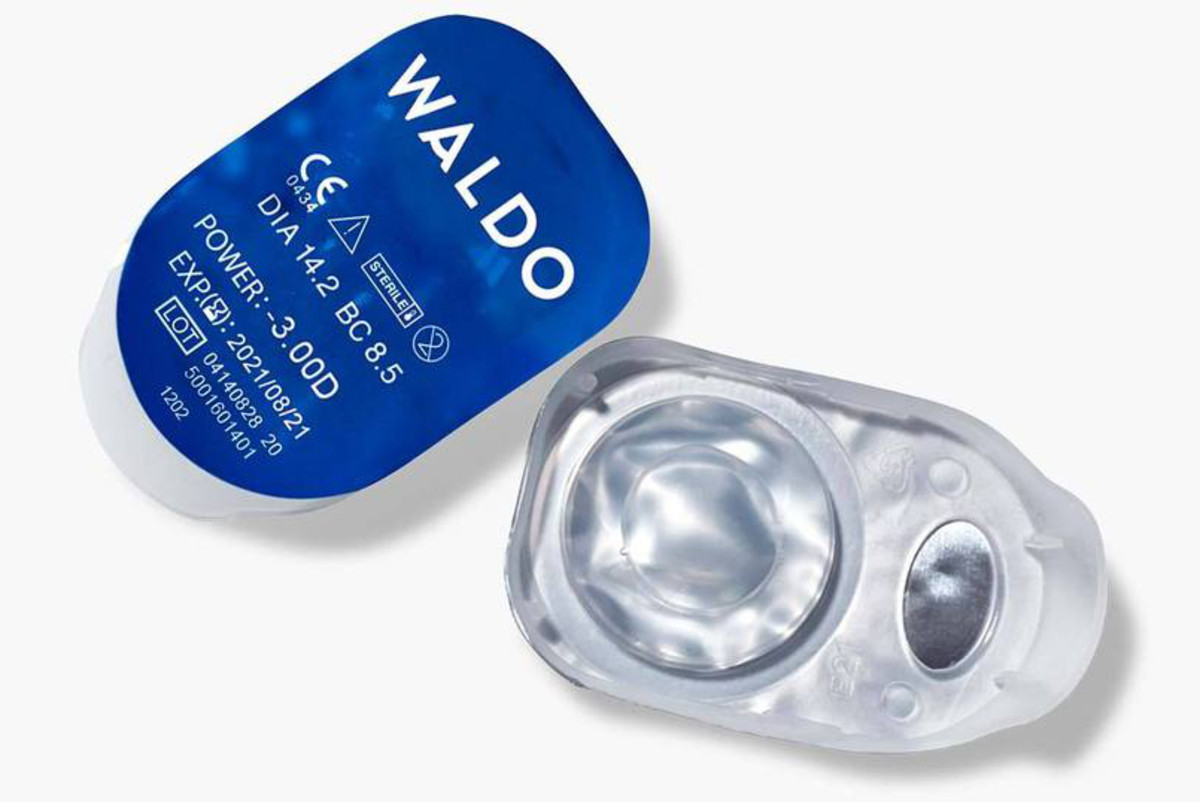 So if you're tired of shelling out big bucks for contact lenses, go to hiwaldo.com and get ten pairs for free today. They'll be delivered right to your door, so you'll save more than money—you'll save time and energy.
GET IT: Get ten pairs of contact lenses for free at Waldo.
Check out all the products and gear we've selected for Men's Journal readers here
See Also:

Don't Wash Your Contact Lenses Daily? You Could Lose Your Vision
The post Get 10 Pairs of Contact Lenses Free at Waldo appeared first on Men's Journal.
Let's face it: Contact lenses are a pain. How many times have you worn out a set because you didn't feel like going through the hassle of testing, ordering, and pick-up? Now, fresh contact lenses are delivered right to your door in three days or less—and you'll get get ten pairs, free. Just for trying out Waldo.
Waldo is a new contact lens company that eliminates the middleman, and passes the savings on to you. Waldo can save you hundreds of dollars a year by cutting out the costly and time-consuming process of going to your local optometrist, ordering, then waiting for them to be delivered, then having to go pick them up—not to mention the doctor's and distributor's markups.
How Do I Get 10 Pairs of Lenses Free?
Even better, Waldo offers a free trial just for signing up. Once you've entered your prescription and ordered your lenses, just cover the $3 for shipping, and ten pairs of sample contacts will arrive in your mailbox in 2-3 days. It's simple, fast, and easy to sign up, and it only costs $18 for a box of 30. Best of all, you can design your plan around your specific needs. Plans start with a quarterly delivery options—but you can modify or cancel your plan anytime.
Waldo
Yes, Waldo goes by your schedule—which means you're not paying for stuff you don't need. Even more savings.
Waldo contact lenses are FDA-certified and endorsed. In-house opticians are ready and waiting to answer all your questions. And Waldo lenses are crafted using the latest optical technology. So you'll be treated to maximum comfort, low friction, and UV protection. Every time.
More than 4,000 reviewers have rated Waldo, and nearly 90 percent of those reviews have been either "Excellent" or "Great." So you know it's a quality service and a reliable company.
And the quality is phenomenal. Waldo Original lenses utilize what they call a "super fine edge design," a tapered smooth edge that enables a low foreign-body sensation. Made of 58 percent water and have multilayer moisturizing Hyaluronic Acid agents, you'll enjoy maximum moisture and comfort all day long. With a Class 2 classification, they block 70 percent of UVA and 95 percent of UVB rays. And the aspheric lens design mimics the design of the eye's cornea, offering outstanding comfort and vision.
Waldo
So if you're tired of shelling out big bucks for contact lenses, go to hiwaldo.com and get ten pairs for free today. They'll be delivered right to your door, so you'll save more than money—you'll save time and energy.
GET IT: Get ten pairs of contact lenses for free at Waldo.
Check out all the products and gear we've selected for Men's Journal readers here
See Also:
Don't Wash Your Contact Lenses Daily? You Could Lose Your Vision
The post Get 10 Pairs of Contact Lenses Free at Waldo appeared first on Men's Journal. […]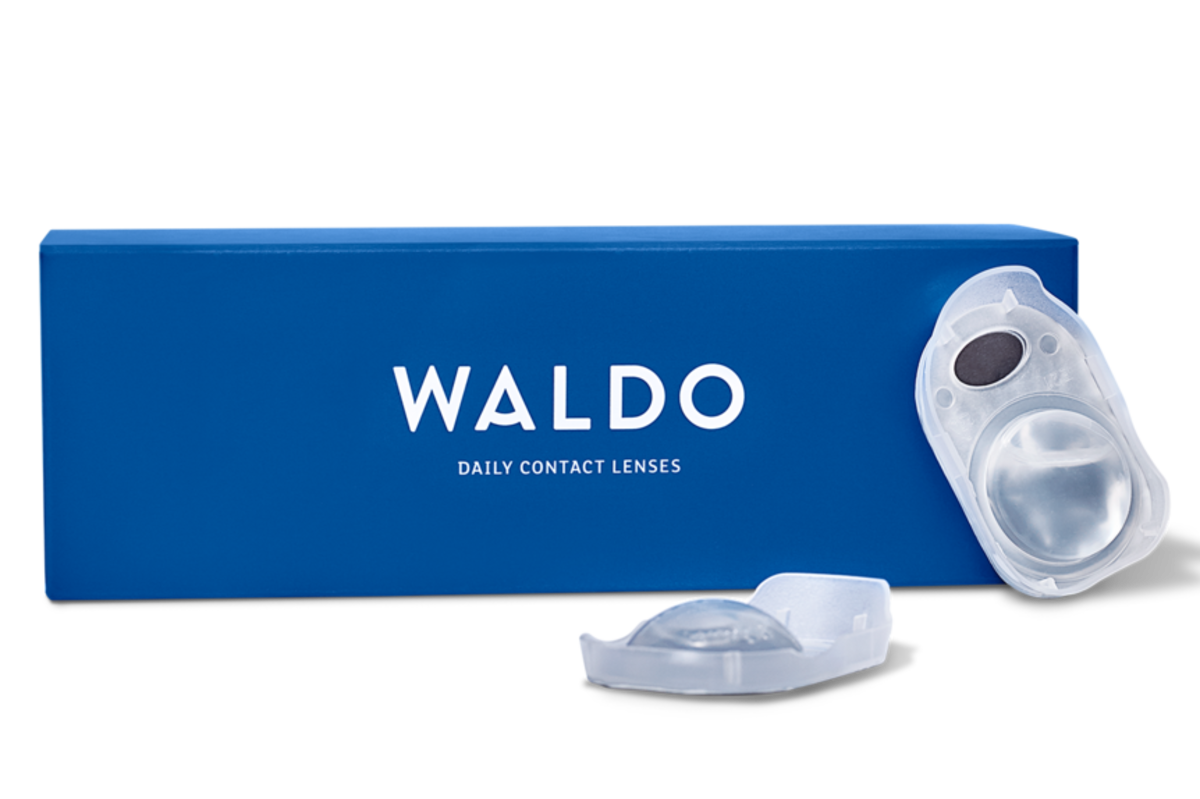 Read More